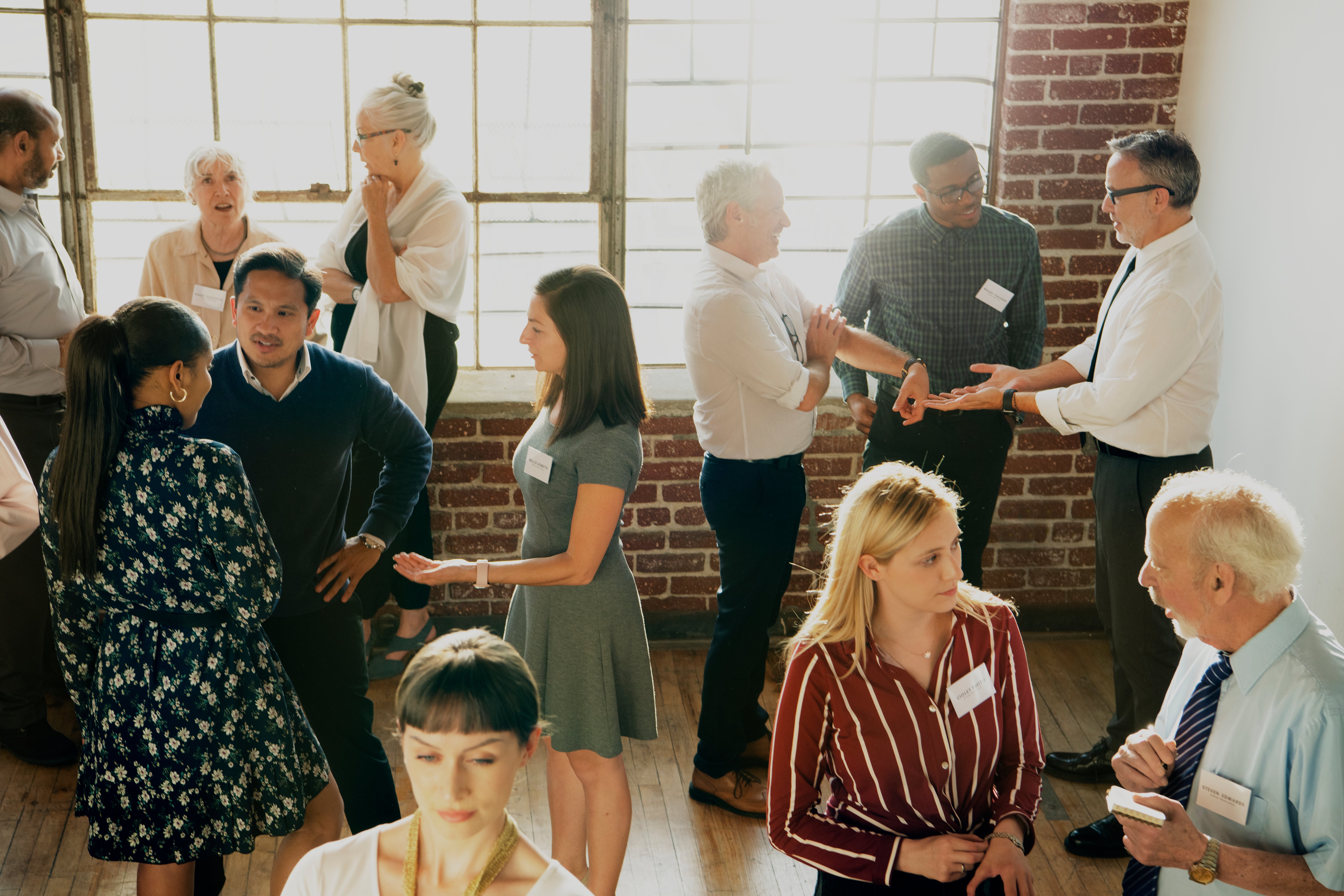 The benefits of face-to-face networking are numerous. You can read a room, decipher individuals based on body language, and react quickly to their cues. You must be responsive and receptive. There is no option to amend responses in contrast to email or other digital media.
Face-to-face communication can undoubtedly be more honest and straightforward, which can help foster the development of deeper, more enduring connections. According to Forbes, most business executives prefer to communicate face-to-face. Professional networking groups are a fantastic way to network, develop business contacts, and promote your goods and services.
What Are Professional Networking Groups?
A professional networking group is an interconnected group of individuals with similar professional aspirations. An example of it may be the Chamber of Commerce in your community.
Connecting on Social Media Isn't Enough
Social media alone isn't enough. It can help foster connections or expand your reach, but it's important to branch out beyond the Internet. Social media can be a good starting point, but meeting people outside of the Internet is how you really build relationships. Many companies place such an emphasis on the importance of building a social media presence but fail to connect on a personal level - which is what many people really crave.
Making Human Connections Fosters Business Growth
The ability to interact on a personal level is one of the key benefits of in-person professional networking. Naturally, you are representing your business, but you have the chance to make the contact more personal by behaving naturally rather than by adopting a corporate character. What people actually desire is the capacity to connect to one another, not to companies.
Non-Verbal Communication Helps Build Connections
Around 75 percent of communication happens through non-verbal signals. Your body language conveys much more information than you might realize and perhaps even more than you consciously express. You are telling a tale to your audience through your posture, actions, gestures, and facial expressions. Here's how eye contact impacts your connections:
Helps you bond with others
Displays Honesty
Increases your resistance to persuasion
Improves understanding between people
Body language control is essential for making a strong first impression.
Group Conversations Help Expand Your Network
Connecting in person with a group of people is an excellent way to expand your network. You have the opportunity to connect with others and find common ground through mutual friends, colleagues, or associates. Expanding your network helps grow your business in ways that you wouldn't be able to achieve on your own.
It's important to make every effort to network in person, and joining a group with a regular schedule will undoubtedly help build that good habit. You'll establish more solid bonds with people and meet those you've previously only spoken to online.
Check out our Guide to Getting Involved With Professional Networking Groups for more tips on joining a group near you.
Join a 4BR Professional Networking Group Today!
4BR is a networking opportunity designed to support your business needs. If you're ready to join our community of professionals, find a group near you. Or attend one of our larger group events like Summer Sizzle.