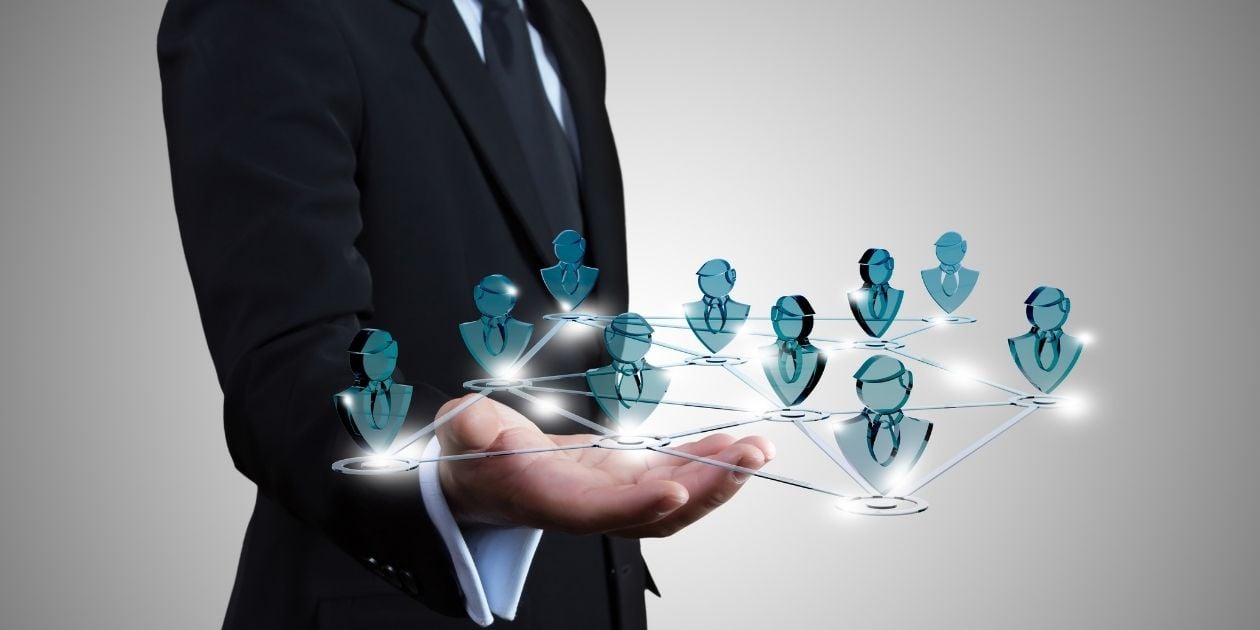 Strong professional relationships lay the path towards valuable opportunities, deals, and sales while also establishing you as a leader in your industry and community. Establishing a social network and building social capital is an essential element for building and growing your business network, whether it's in a leads group or at a networking event. Social capital isn't a new term, however, it can give you a new perspective on growing your network.
What is Social Capital?
Social capital theory suggests that the network of relationships among people who live and work in a community is a resource that can lead to the accumulation of social or monetary gain. Social capital can include anyone you have a business or professional relationship with. These types of relationships foster trust between business owners and the larger community network of customers and service providers. An important characteristic of social capital is that it's not depleted by use. It builds on itself as your business network grows. However, if it isn't used, it will deplete itself. Nurturing your professional relationships increases your social capital.
The Benefits of Building Social Capital With a Leads Group
You cultivate social capital by offering advice or resources to others without expecting an immediate benefit. Giving to and supporting others builds social trust and establishes your reputation as a leader in your industry — two critical qualities for buyers looking to engage and other business owners trusting you with their recommendation. Word of mouth can be one of your best marketing tools, and referrals are the professional version of this. Joining a leads group in your community enables you to establish connections in your area who are keeping an ear out for new leads and customers who may be in need of your business. This type of social capital can drastically expand your business reach.
Ways to Build Trust in Your Network
Trust is essential to successful business networking. Earning trust with other members of your leads group takes time. Just because you are all there for the same reason doesn't mean everyone trusts you. Trust comes with time and the foundations of a relationship. These are some ways you can build trust within your network:
Be an active contributor in your industry.
Engage in dialogue and debates when attending leads group events.
Share the work of others within your network.
Support other members' endeavors by offering advice or support.
Add value to your network by referring members of your personal or professional community to members of your leads group.
By building trust within your network and the community you will likely see reciprocity bloom. People trust people they know are genuine, reliable, and honest. In-person networking is essential to create genuine trusted relationships and help you to grow your business.
Building Social Capital is Organic Networking
When you make the investment in building your social capital by being an active member of your leads group, both you and your business will see the benefits.
Becoming a member of a networking leads group allows you to represent your business without seeming opportunistic, inappropriate, or intrusive. 4BR is an organization of dedicated professionals across dozens of locations that work together to create robust and sustainable referral networks. Our leads groups are industry-exclusive, meaning that each member in a group comes from a different industry, and no two members compete with one another for leads. Learn more about the benefits of joining 4BR and check out 4BR group locations to find a leads group near you and get started improving your social capital.