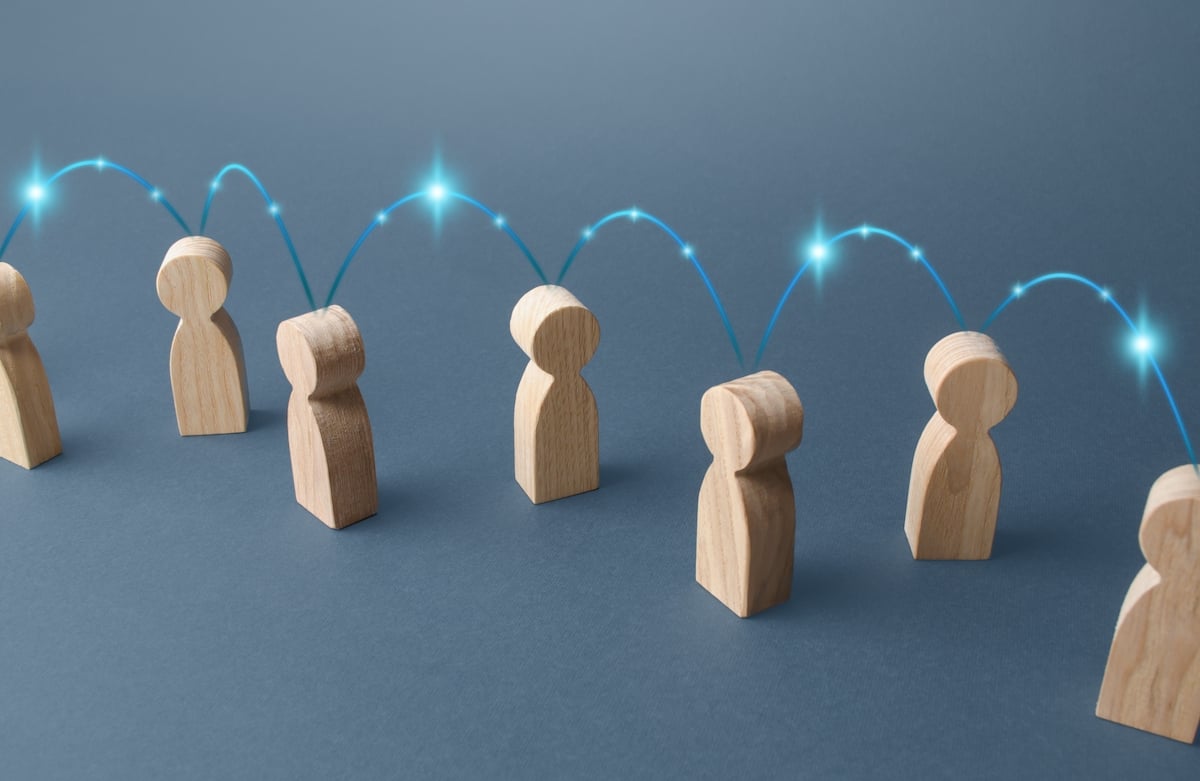 As every small business and entrepreneur knows, word of mouth is a powerful tool for growth. Creating a robust referral network can help you supercharge that growth with other business professionals who can suggest your services or products to their own contacts. Having contacts in industries, areas, and networks other than your own dramatically increases your business bubble. But building your business referral network isn't the last step in your networking journey. Once you've created a robust business by referral network, you have to maintain it. Here are four tried and true tricks for staying connected to your referral network.
Connect Online
One of the easiest ways to stay in touch with your network connections is by connecting online. There are a number of ways to do this, depending on your connection and their digital savvy. One of the best ways to connect is on LinkedIn, where you can easily keep track of and respond to posts, updates, and job changes your connections share online. You can also subscribe to email newsletters, follow your connections on other social platforms, and even collaborate to create content for one another's websites.
Establish Regular 1-on-1 Meetings
Part of maintaining your referral connections is taking the time to have a 1-on-1 or small group meeting to renew those connections. Especially for your referral network, making sure your connections are up-to-date about your business (and you theirs) helps them send more qualified customers and leads your way. In-person or 1-on-1 digital meetings are one of the most effective ways to create lasting depth in your professional relationships. Similar to friendships in your personal life, the longer you go without seeing someone, the easier it is to lose touch.
Branch Out
As any successful networker knows, your network should always be growing. We continue to meet new and interesting people throughout our lives in both personal and professional settings. As a businessperson, take advantage of any networking opportunity life has to offer and continue establishing connections throughout your career. The more extensive your network, the more success you'll see with referrals for your business, finding professional development opportunities, and creating lasting, fruitful relationships.
Refer Your Contacts
The relationship and success of a referral connection is a two-way street. As much as your business can benefit from having a connection that refers customers to your products and services, so can the other professionals in your referral network. The more you're referring interested customers to your networking connections, the more inclined they'll be to do the same for you! Supporting one another in building your businesses is one of the most rewarding ways to maintain your network.
For many people, networking is a job requirement more than it is an enjoyable activity. But building and sustaining your business network has many benefits for both your professional and personal lives. By investing in your professional future now, you'll see greater gains in the long run. For reliable, focused networking opportunities that prioritize building a robust referral network, check out 4BR.