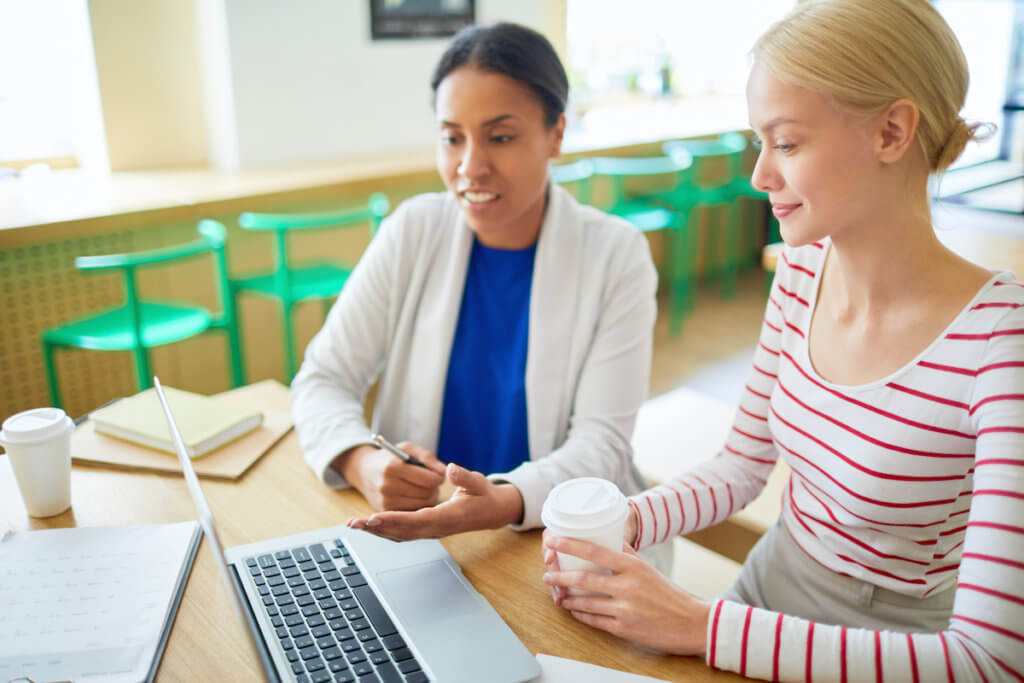 Building your business referral network can be a crucial step in helping your business grow and finding customers outside of your marketing and advertising efforts. A strong referral network can increase your business reach, particularly when you are networking with professionals outside of your field. But creating professional connections that lead to referrals can be a challenge with large or irregular networking events. To start building an effective business referral network, you need to add regular 1-on-1's to your networking toolbox.
What is a 1-on-1 networking meeting?
Networking in a 1-on-1 setting provides greater opportunities for establishing a lasting business connection. Unlike larger networking events, where you leave with a handful of business cards from people you likely won't ever connect with again, 1-on-1 business networking is a more connected method of networking with business individuals that could be good partners for referrals or to establish a deeper understanding of their product or service offerings. These more specialized meetings will help you see better results as you build your business referral network.
1-on-1 business networking can be a more targeted interaction because you meet with another professional with the shared purpose of sharing business tips or creating a referral arrangement, or a 1-on-1 event can be more casual — meeting someone for coffee or spending an extra thirty minutes chatting after a larger networking event.
How do I find 1-on-1 networking opportunities?
This is where larger networking events or a regular networking group can be useful since they are often the gateway for you to create 1-on-1 opportunities. Business networking events are designed to provide a space where business people can meet other professionals. You may attend an event focusing on a specific topic in your field or join a networking group focused on professional development.
As you attend networking events, set the stage for future relationships to develop. Make small talk, give your elevator pitch, and collect business cards while making a mental or physical note of which contacts you would like to network with 1-on-1 based on your goals. Within the first 24 hours after an event, get in touch via email, LinkedIn, or another contact method they specify. Ask if they would like to connect with a 1-on-1 meeting while you're still fresh in their mind. If you have a specific agenda for your 1-on-1 with them, mention that, as well.
Often a leads group will encourage 1-on-1 meetings between their members to foster the key aspects of building business referrals.
Plan for your 1-on-1
1-on-1 networking can be intimidating when you have a meeting scheduled with someone you don't know well. Small talk and awkward silences aren't anyone's idea of a good time. To avoid an awkward 1-on-1, plan ahead. Have a goal for what you're hoping to accomplish in your 1-on-1 meeting or how you're looking to grow your business referral network.
Preparing for your 1-on-1 meeting is the key to ensuring that your time spent together is useful and isn't all small talk and silence. Practice your elevator pitch before as a typical question that begins the meeting is, "Tell me about your business." Come up with questions you'd like to ask based on your goal for the meeting. You may not cover all your questions, so highlight the ones that are most relevant to your meeting goals. Don't forget to thank your connection at the end of your time together!
Regular 1-on-1's with professionals both within and outside of your field can help you create a robust business referral network. Building and maintaining professional relationships can be a powerful tool in building a business and finding new opportunities, but you have to put in the work to create and sustain those relationships. To add a regular networking event focused on professional development and building your referral network to your calendar, join 4BR!