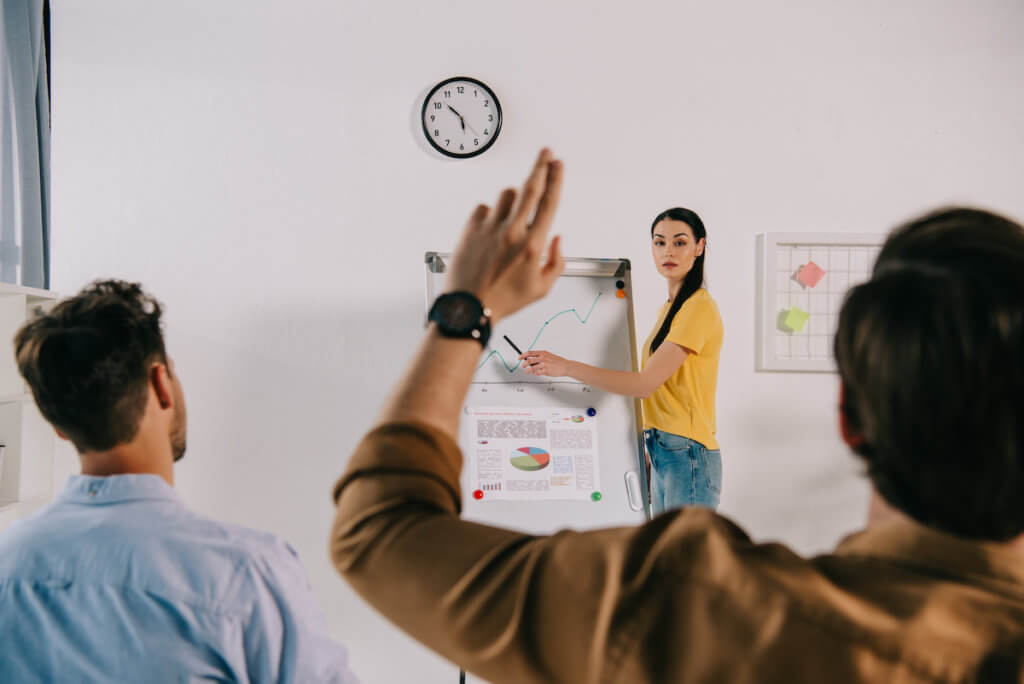 Networking is more than an opportunity to meet other professionals or find a new job — it's also an ideal way to further your professional development with consistent training. Networking events or groups often feature a professional development focus. Many of the industry-specific networking groups you find on Meetup feature guest speakers or a presentation at each event. Professional development training is a pillar of how 4BR helps you build your business referral network. And consistent professional training helps you create a robust, effective community to aid in your networking for business development.
How does professional development help your business when networking?
When networking for business development, you're building relationships and connections with a wide variety of professionals across industries. You and your connections may be at different levels in your careers, but with networking events or groups that prioritize professional development training, you know that you're both moving up in your fields.
Attending a networking training event not only offers an opportunity to build a new or continued connection, it leverages you and your connections to a new playing field. Building up your professional skills can open new doors for your career. Which means a bigger audience or customer-base for your business. And when you network with other professionals who prioritize their professional development and are always learning something new, you can rely on them to spread the news of your business even further as their own career and professional bubble grows.
Professional Development with 4BR
Professional development training is an important part of how 4BR members support each other and themselves in reaching their business goals. As mentioned above, learning a new skill or knowledge can open up new opportunities for your business. 4BR has three types of professional development training:
Group Development Skills
Each 4BR group completes regular development projects. The materials and instructions for each group are facilitated each quarter by your group's development lead (member volunteer). This could be reading a book or a group project to build your business skills.
Aligning Your Actions With Your Intentions (AAIDT)
4BR members and non-members can attend AAIDT trainings. These professional trainings cover a specific topic in depth, and help you learn or refine a strategy for building your business. Speakers are experienced business owners or professionals who bring a strong grasp of their topic to their presentation and offer actionable advice or tactics you can use when building your business.
MasterMind Round Table (MMRT)
4BR has members from a huge variety of industries and with years of professional experience. MasterMind Round Tables (MMRT) offer 4BR members an opportunity to learn from one another and these trainings are member exclusive. The topic of each presentation is up to the 4BR member who's speaking, and past MMRTs have covered a wide number of topics, from socially responsible investing to why your business needs good SEO practices.
MMRTs offer a deep look into a specific topic that's guided by the participants as much as the presenter. These round-table conversations allow you to dig into the facilitator's experience, knowledge, and expertise. The interpersonal, conversational format of these professional trainings allow you to gain knowledge on the topic being discussed while also forming professional relationships with the presenter and fellow participants.
To join a 4BR group near you, checkout our weekly networking groups!