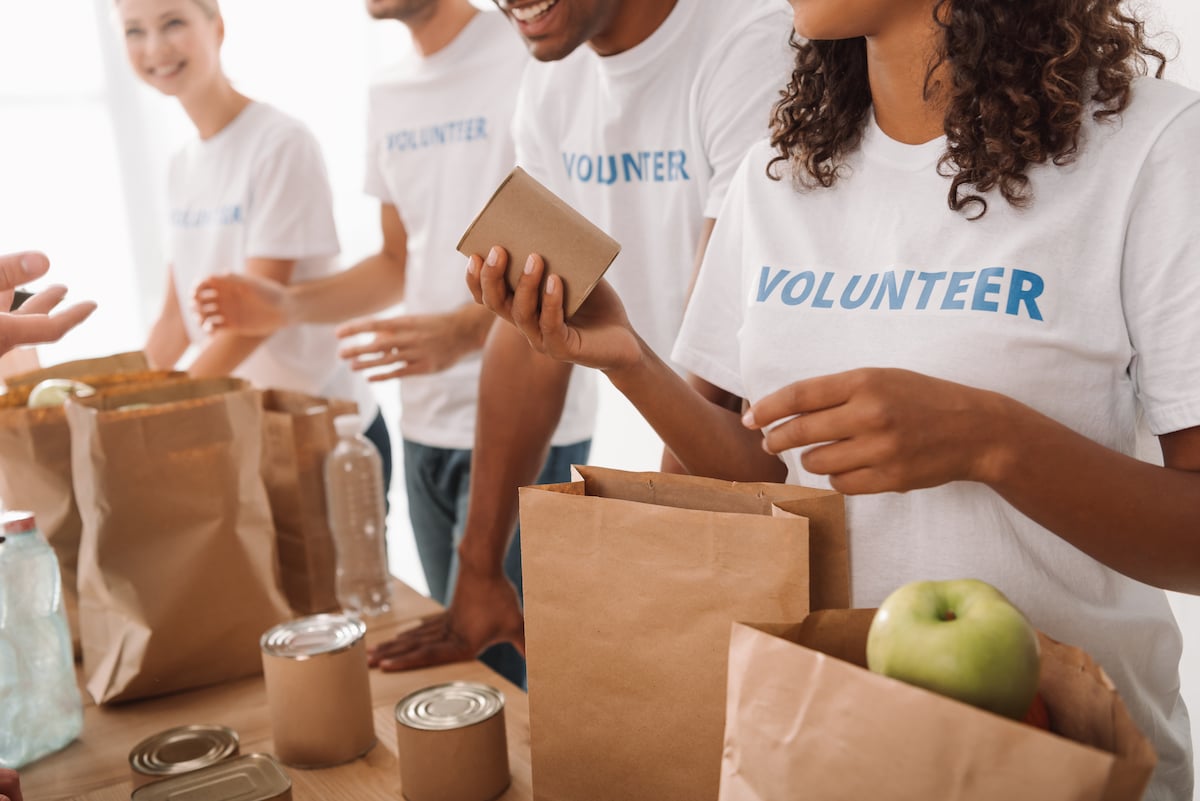 4BR is all about the power of community. Community is what helps local businesses thrive and supports our small business referral groups as members build robust referral networks. We know that networking is about more than connecting with someone on LinkedIn and requires real connection to other professionals in the community. In order to help create a vibrant community, 4BR gives back to nonprofits across the front range in a variety of ways.
In 2020, 4BR groups and members gave 3,500 hours of their time and almost $50,000 to more than 30 organizations across Colorado. Every 4BR group offers a free nonprofit membership, and we finished off the year with a holiday food drive. We know that both businesses and communities grow best with support and dedication. Stick around while we brag about our generous and dedicated members!
Nonprofit 4BR Group Membership
In the same way that a business owner or professional benefits from having an extensive referral network to spread the word about their business and pass on contact information, a nonprofit can benefit from the same connections. One of the challenges every nonprofit has to solve is how to gain awareness and financial support from their community. In order to support nonprofits and help solve that challenge, every 4BR group offers a free membership to a local nonprofit organization.
We spoke with Trish Lay, a nonprofit member in our Parker 4BR group, to hear about her experience in 4BR as a board member of the nonprofit For the Love of Aria (FTLOA). "Raising awareness for FTLOA was my main goal in joining 4BR Parker. In a short time, they have welcomed me as an individual and been highly motivated to draw attention to our organization. For Halloween, we were invited to participate with Treehive Chiropractic to hand out candy in their parking lot. One of the 4BR Parker members raised funds on Facebook for Giving Tuesday, and 4BR helped us get the word out when we had a fundraiser through Modern Market. I am proud to be a part of 4BR Parker — they are involved, ready, willing, and able to help with anything and everything."
Volunteering & Contributing to Local Nonprofits
Alongside helping our 4BR nonprofit members build a robust community for awareness and fundraising efforts, our members are avid volunteers and supporters themselves. In 2020, 4BR members spent 3,663 hours volunteering and donated $49,095 to 33 different local nonprofits. That's 152 days of giving time and energy to support nonprofits doing important work in our communities! Organizations that received support include Habitat for Humanity, Feed the Frontlines (where 4BR members helped raise over $65,000), Grant a Dream Foundation, Special Olympics, Porchlight, Kids Mobility Network (members helped raise a whopping $80,000), and Operation Underground Railroad.
Nathan Schweid, owner of a local junk removal business called The Junk Trunk and member of our Thursday afternoon Denver group, took matters into his own hands after COVID had everyone stuck at home. "I began a non profit in March to feed frontline healthcare workers with meals from local restaurants. It seemed as if the only option we were given was to stay home and take in all of the sad news we were hearing. I asked myself what I could do to make a horrible situation marginally better for my community.
"Having been born and raised in Denver, I have a good sense of the Denver restaurant scene. I could feel the struggle as I picked up my to-go food from my favorite neighborhood spots. So, with practically zero planning I made a post on my Instagram with a poll asking if people would contribute if I organized meals for healthcare workers from local restaurants. With the overwhelming response being 'Yes!', I sprung into action. Within hours, we raised several thousand dollars and hundreds of meals had been delivered.
"To date, we've raised just over $65,000, delivered 7,000 meals from 34 different local restaurants to 16 various healthcare facilities in and around Denver, and received financial contributions from over 600 different people from all over the world!"
Our small business referral groups know what it's like to have a powerful product or service that needs more buy in from customers. Our 4BR groups build their businesses through referrals, and our members support the charities doing work in their communities so that their vital services are available to everyone who needs them.
Lora Fulton, one of our members from the Monday afternoon 4BR group in Westminster, summed up the passion for volunteering and giving back perfectly. "Why do I volunteer? When I give back, either time or money, I know I'm helping to make life better in some way for others. I may not know them, but that doesn't matter. I do it because I can. It's a chance to lift others up, bring a smile to someone's face, lighten their heart, and feel like I matter."
4BR Referral Groups in 2021
It's a joyous feeling to look back at all the ways our 4BR members and groups have provided time, supplies, and donations to support nonprofits in our communities in 2020. It's been a strange year for everyone, and we're looking forward to all the ways we can keep supporting local nonprofits in 2021. We've heard there may be a horse at next year's Halloween collaboration between Treehive Chiropractic and For the Love of Aria!
To start building your referral network and join in on the giving, look for 4BR small business referral groups in your area!