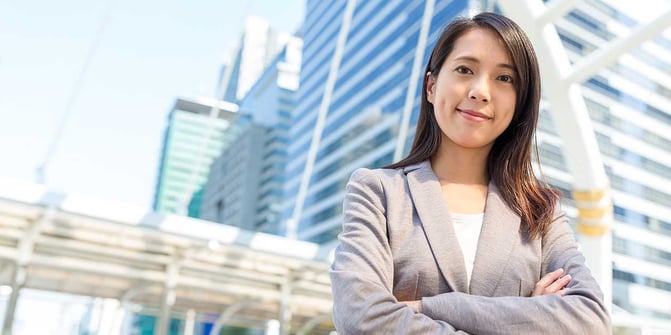 The success of your business relies on your ability to nurture relationships, but that goes beyond just your current and future customers. They say it takes a village to raise a child. The same is true about growing your business. Professional networking groups can support your business by expanding your business reach, audience, and customer base. Here are just a few ways leveraging professional networking groups can benefit your business.
Build More Connections
Professional networking groups allow you to surround yourself with other professionals from a diverse set of industries related to yours. By establishing a personal connection, you're doing more than putting a face to a name for potential customers or clients to recognize. You are setting the foundation for a professional business relationship. As you interact with more people, businesses, and organizations, your network will continue to expand, raising awareness of your business or brand.
Identify New Opportunities
The ability to identify opportunities for new partnerships and business leads will happen organically as you form professional relationships with strategic stakeholders. These are opportunities that you may not have otherwise been exposed to — opportunities to meet key players outside of your industry who have connections that could benefit from your services and help build your clientele. People trust other people, so when someone a customer trusts refers your business, they've already established a positive connection to you. This trust helps move new leads into customers more successfully.
Increase Your Visibility
A professional networking group can provide you with regular opportunities to connect with other business professionals in your area who might not be familiar with your business. Increasing your visibility is like free advertising for your business. The more people who know about your business, the more likely you are to experience growth. When networking locally, you may not be meeting people who will immediately become your clients or customers, but they might know someone in need of your products or services.
Expand Your Knowledge
Learning from what others do is a valuable strategy for all businesses. Networking is an excellent opportunity to exchange best practice knowledge and stay informed about industry developments. A vast network of informed, interconnected contacts means broader access to new and valuable information to keep your business competitive. One benefit of networking that can significantly impact your business success is your ability to establish yourself as a thought leader in your field. As you build awareness of your business, positioning yourself as a thought leader is a tried and true method of establishing trust in your brand, products, and services.
Professional networking groups provide a goldmine of new opportunities. Building professional relationships can significantly impact both new and established businesses looking to grow.
For a regular and focused professional networking group dedicated to helping you and your business grow, check out 4BR business networking groups. We're a networking organization that helps our members find success in their businesses with a supportive community and a focus on referrals.