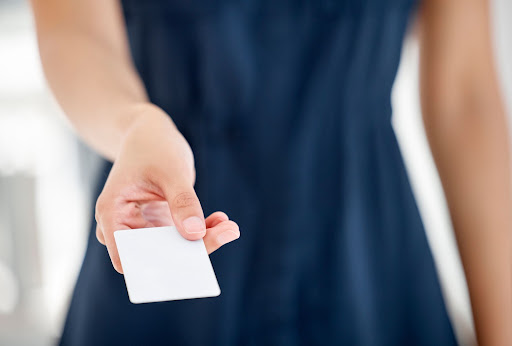 The best way to build success for your business is through business referrals. Finding the right leads, making connections, and building your reputation are a big part of a sound business strategy. If you're having trouble getting more referrals, here are 4 networking tips to help you get more referrals at your next business networking event.
1. Get Noticed In Public
Many business owners are successful in part because they're well-known, well-respected, and highly valued in their community. This all comes down to getting involved. Helping your neighbors and getting your face out there in public goes a long way toward building a reputation and credibility in the area you live and work. Here are a few ways to get involved and get noticed:
Attend business conferences and trade shows.
Volunteer for your community.
Join your local chamber of commerce.
Become a member of your local small business administration.
Attend regular business networking events.
2. Plan to Approach the People You Want to Meet
Business networking events have a time limit, so there's only a set amount of time you have to make connections and get business referrals at each event. It's important to focus on the quality of your referrals and not the quantity. If you have time before the event, do a little research and find out who will be attending. Make a plan to meet a set number of people at the event. Research them ahead of time to learn more about what their business is all about. This is a way to find common ground with potential referrals and help build rapport.
3. Offer and Ask For Referrals
If you're building rapport with someone you'd like to get a referral from, don't expect them to offer it. Your best bet is to just come out and ask for one. It may be nerve-wracking to do but remember: Fortune favors the bold.
People who go to business networking events are mainly there to get referrals. So it's important to remember that sometimes you have to give a little in order to get a little. Being the first to offer a referral or drop the name of one of your contacts who might be able to help someone is an effective way to make connections that can lead to more referrals for you.
4. Follow Up
You may have walked out of the event with business cards and phone numbers, but that's just contact information until you follow up. For them to turn into real business referrals, it's a good idea to connect with them within a few days of meeting them. You can do this through an email, connecting with them on LinkedIn, or calling them directly. Thank them for their time and suggest a second meeting if appropriate. And make sure you follow through if you've promised to send them any information or do something for them.
The purpose of attending a networking event is to meet people and make business connections. Researching and preparing beforehand will help. Another way is to brush up on your communication skills so you can shine at the event. And, of course, the best place to expand your referral network is to use these tips at a professional networking group.
Find a networking group near you to meet other business professionals and get involved in our community, or join us for 4BR's Westminster Fall Fest in November!